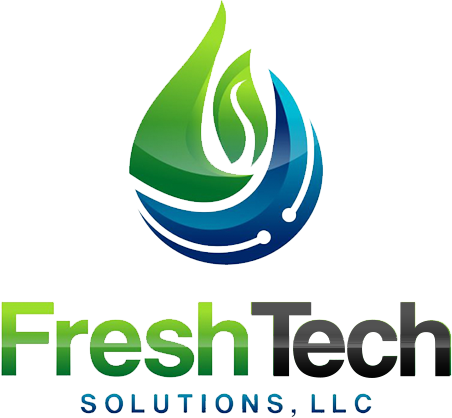 ABOUT US
FreshTech Solutions, LLC is your source for groundbreaking technologies used to clean, disinfect, and sanitize the spaces we use, the air we breathe, and the food we eat.
We are an exclusive master distributor of two exciting and fresh technologies. FreshTech brings solutions to the marketplace that allow our customers to become self-sufficient when sanitizing and disinfecting any environment. We are also committed to fresh and sustainable technology used to reduce food waste and maintain fresher perishable food.
Our first technology allows for On-Site generation of hospital grade disinfectants, sanitizers, and cleaners/degreasers using SALT, WATER & ELECTRICITY at a significant cost savings! FreshTech is helping customers to eliminate toxic chemicals and caustic additives used by competitors. Our fresh technology significantly reduces carbon footprint by reducing the need for packaging material and ELIMINATING the cost and environmental impact of shipping competing products.
Our other technology is a proprietary dry fog misting system designed to significantly reduce food waste in the grocery environment. Much of our technology is based on the use of water or FDA approved disinfectant in a FOG state to keep meats, seafood, and produce FRESH.
This fogging technology is ALSO combined with our On-Site generated solutions to not only sanitize and disinfect every single surface in your space or room, but also killing pathogens, viruses, and harmful bacteria in the air itself, INCLUDING THE CORONAVIRUS!
FreshTech Solutions, LLC can also manage your project from start to finish. From expert installation of our On-Site generators and misting technology to service throughout the life of your equipment, we've got you covered.
Give us a call or reach out today and join our mission to reduce food waste and remove harmful chemicals and bacteria from our environment!
OUR PARTNERS

Saltwater Biocides is the leader in On-Site solution generating equipment (OnGen). SWB's patented technology uses SALT, WATER,& ELECTRICITY to produce hospital grade disinfectant/sanitizer and green, biodegradable cleaners/degreasers with MINIMAL effort at a SIGNIFICANT cost savings.
MicroChem labs, an EPA approved 3rd party independent testing laboratory has certified SWB produced solutions as 99.999% effective in killing harmful bacteria, pathogens, and viruses, INCLUDING COVID-19!
Our DRiGEN series of dry misting foggers combined with our generated solution disinfects the air and surfaces more efficiently, effectively, and thoroughly than anything else on the market.

Contronics, USA is an organization dedicated to reducing food waste and maintaining fresher perishable foods.
Did you know that more than 40% of fruits and vegetables grown on our farms never end up on a plate?
Developed by our sister company in the Netherlands, dry mist is the most effective way to eliminate wasted produce, meat, and seafood in the grocery environment. This claim has been proven in the highly regulated European markets.
Our technology is also used combined with the Saltwater Biocides product line to spread disinfectant killing 99.999% of bacteria and viruses.